Everest Rampage DLK-5110 Black USB Macro Gaming Q Multimedia Keyboard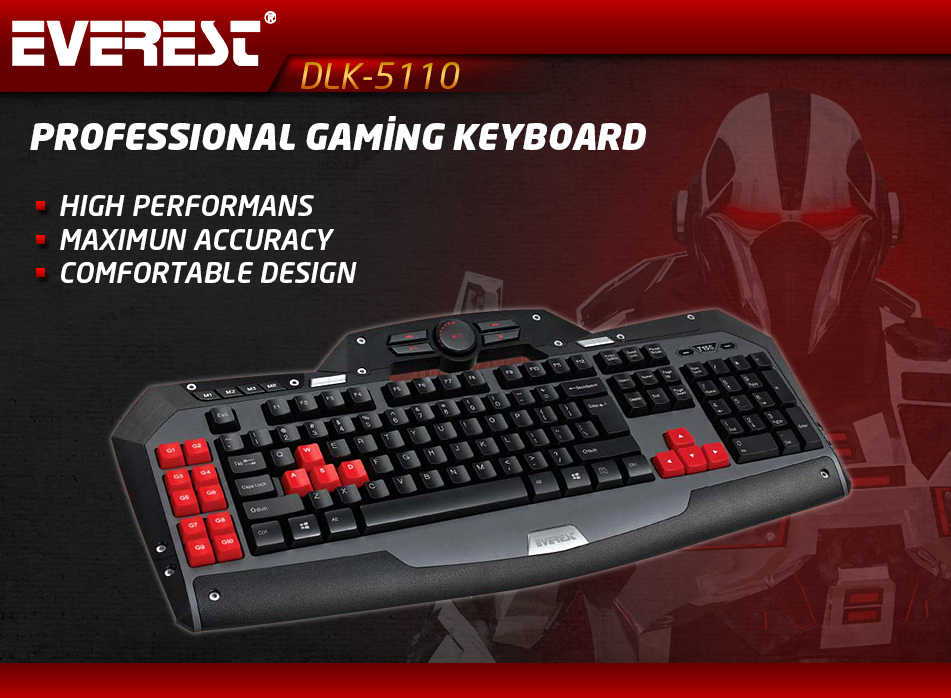 Everest growing day by day as the certifier of several successful computer accessories in the world, Gamer is also not ignored. DLK-5110 Gaming keyboard with a classic view from the outside. During the Games the most preferred W, A, S, D and arrow keys more prominent by using blue color. It is designed most appropriately for users.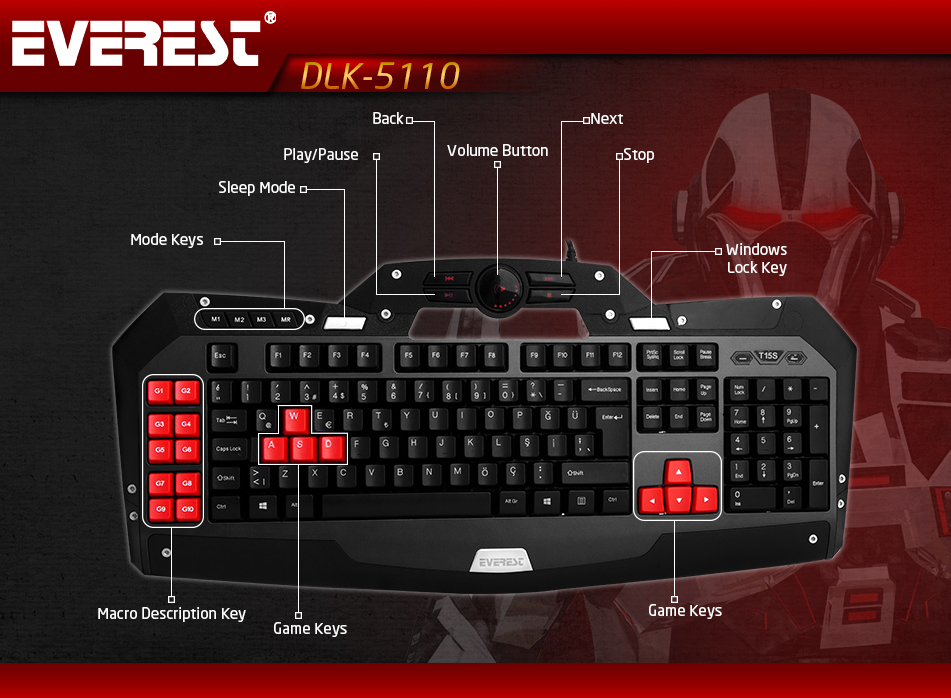 Everest DLK-5110; All operation will be managed from one place through functional keys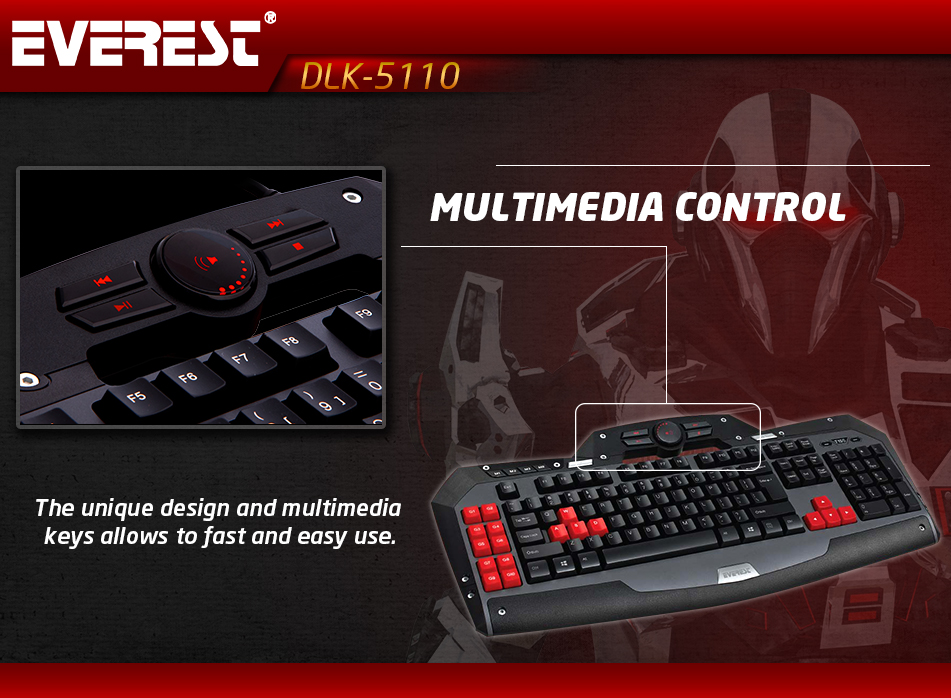 Everest DLK-5110; The ability to use multimedia control provides fast and easy listening music.You can easily perform operations through multimedia keys.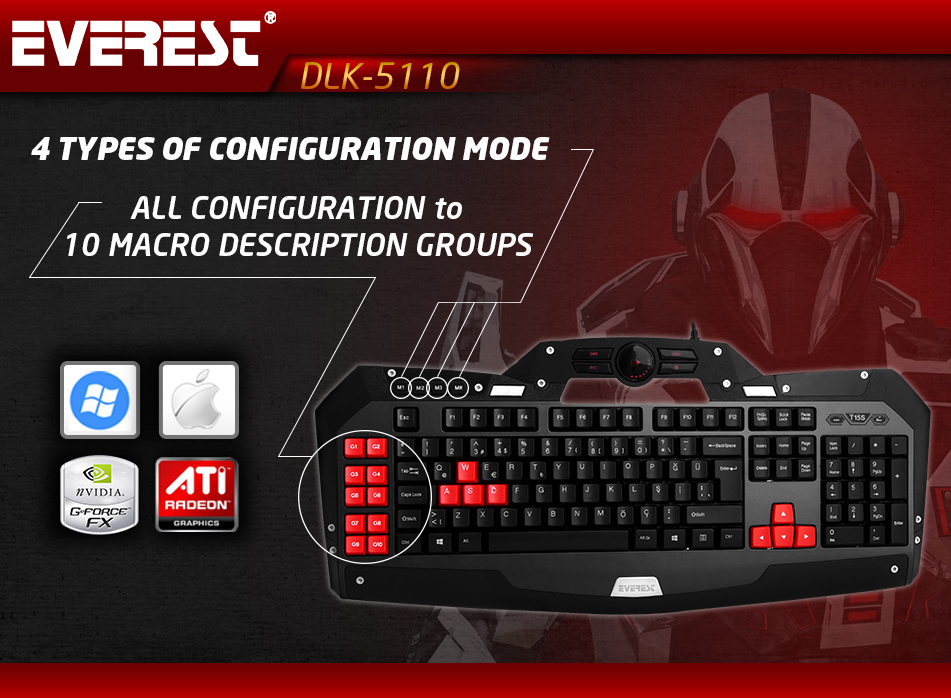 Everest DLK-5110; Equipped with a 4 types of configuration key, Each configuration key macro definitions are added in 10 Groups feature
.
Through shortcuts you define your process with this feature will perform a quick and easy way.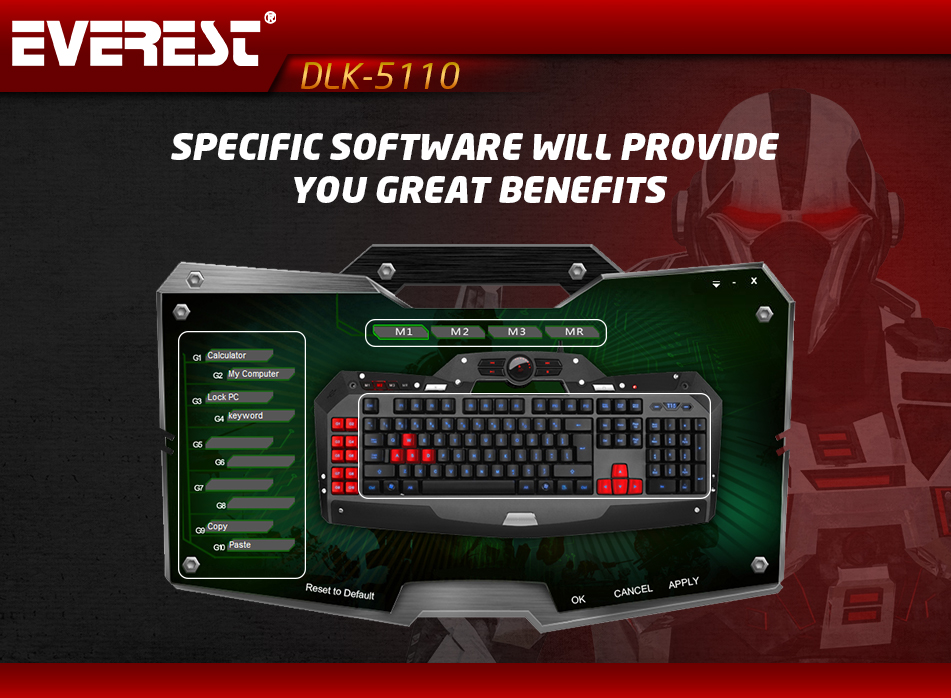 Everest DLK-5110; Specific software will provide you great advantages.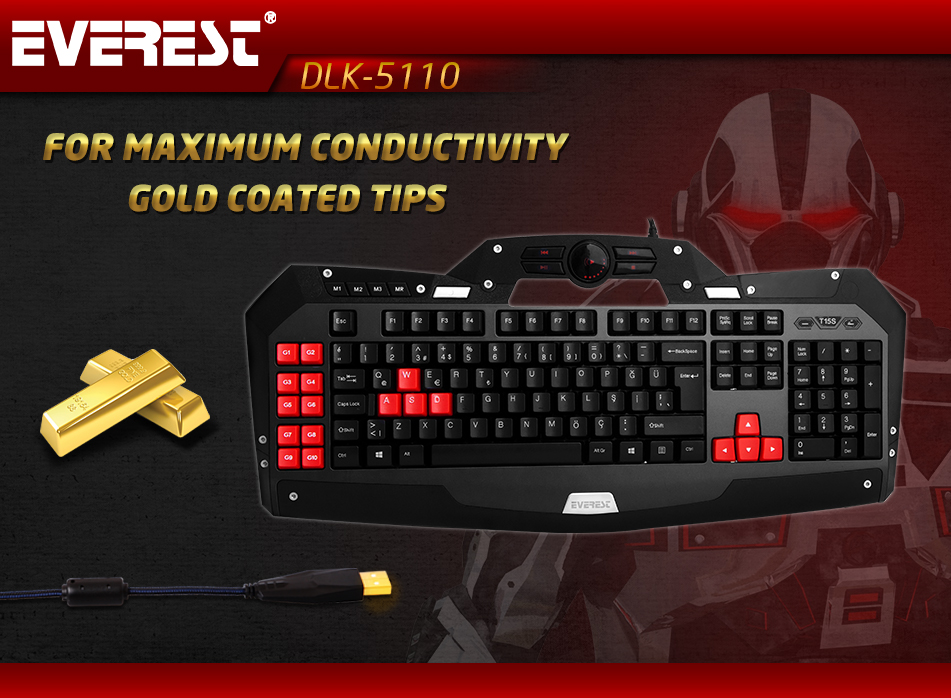 Everest DLK-5110; With gold-plated terminals provide excellent conductivity and offers you the best offer excellent performance speed issues.
Do you like the product
SPECIFICATIONS
You can list all the technical specifications of this product! Is this your product?
| | |
| --- | --- |
| Brand | Everest Rampage |
| Model | DLK-5110 |
| Tour | MULTIMEDIA |
| Connection | USB |
| Number of Keys | 115 |
| Cable Length | 165 cm |
| Color | Black |
| Size | 51.5 x 23 x 4 cm |
| Macro | There is |
| Driver | Macro Software Available |
| Keyboard Dili | Turkish Q |
| Explanation | Black USB Macro Gaming Q Multimedia Keyboard |