Rampage DLM-355 Usb Black Macro Gaming Mouse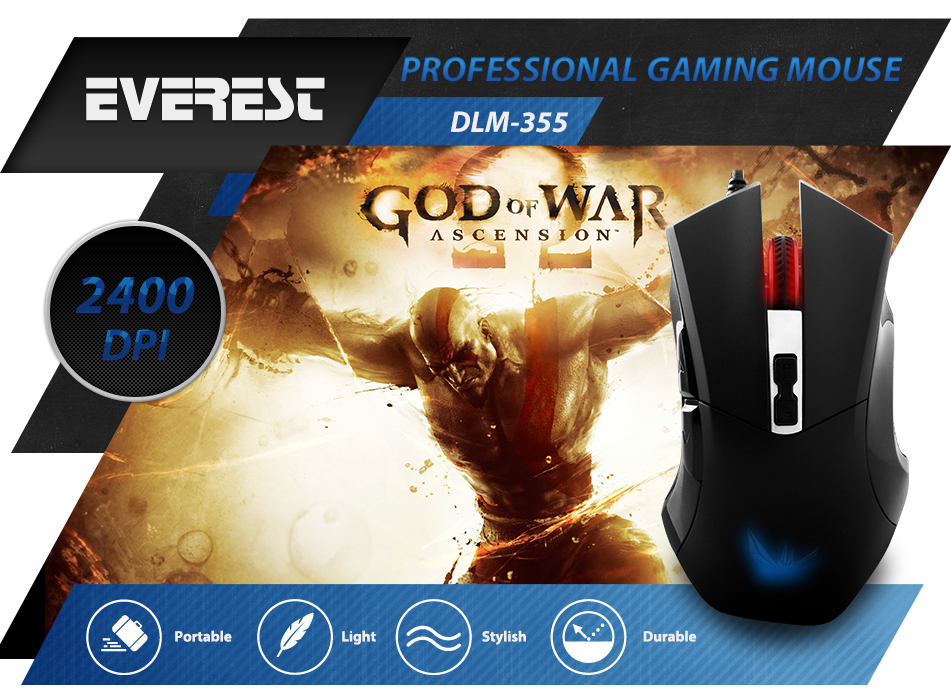 DLM-355 It uses powerful 2400 DPI sensor. You can change the DPI options even while in the game. Each button in the DLM-355 is easily accessible in game shape is positioned in the smart ergonomic design.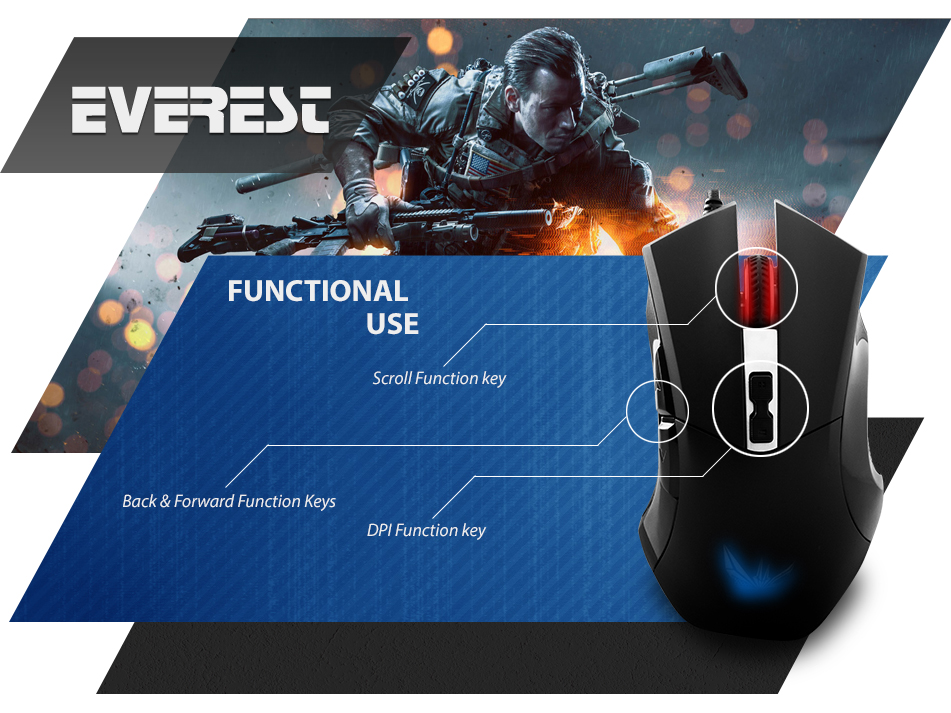 Rubber soft touch structure makes DLM-355 comfortable and durable.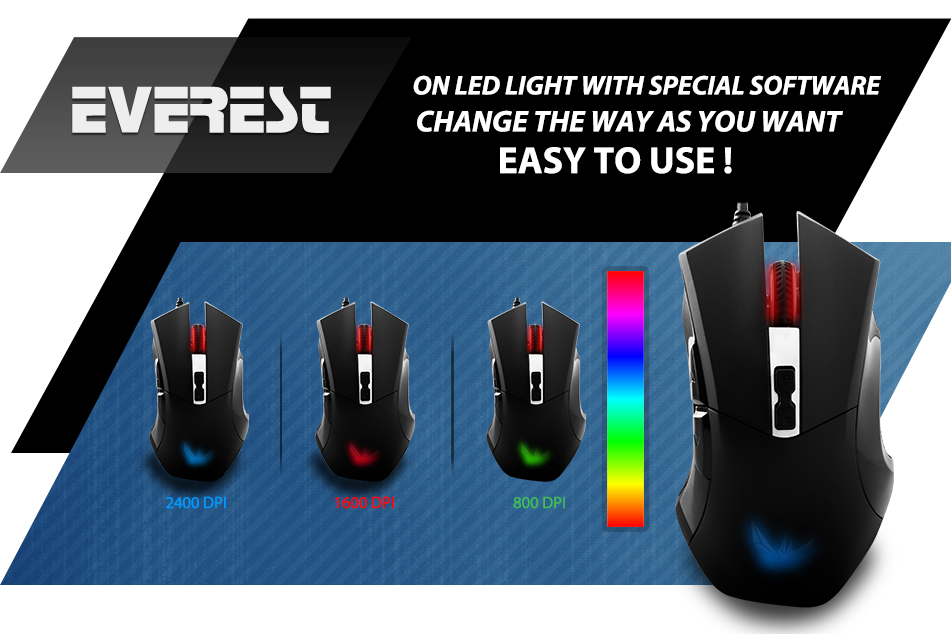 DLM-355 has a scroll button and logo LED lighting in part, the colour of the lighting in the logo of the software can be set as desired. You are able to understand more easily with the colour change, DPI settings which you use in playing games.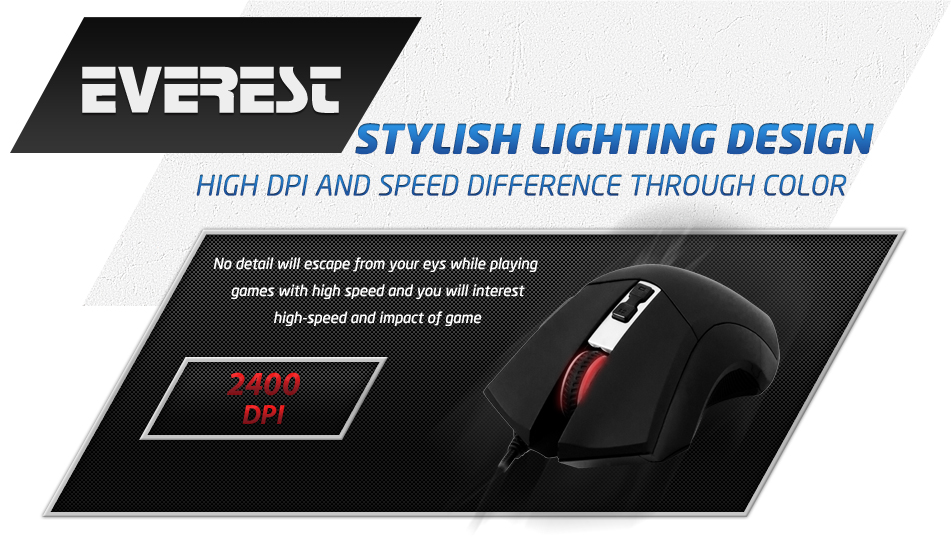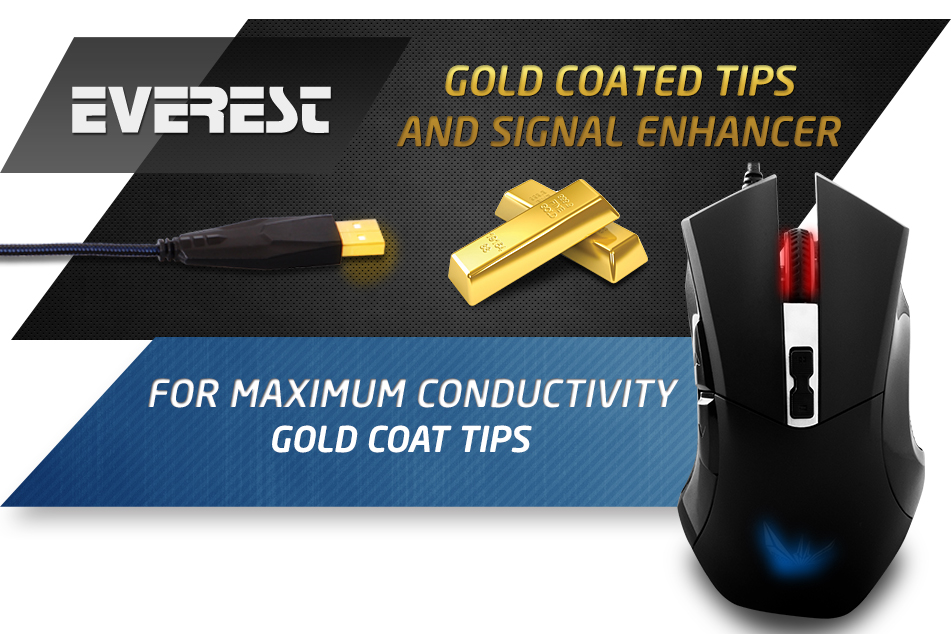 DLM-355 provides maximum conductivity through gold coated tips.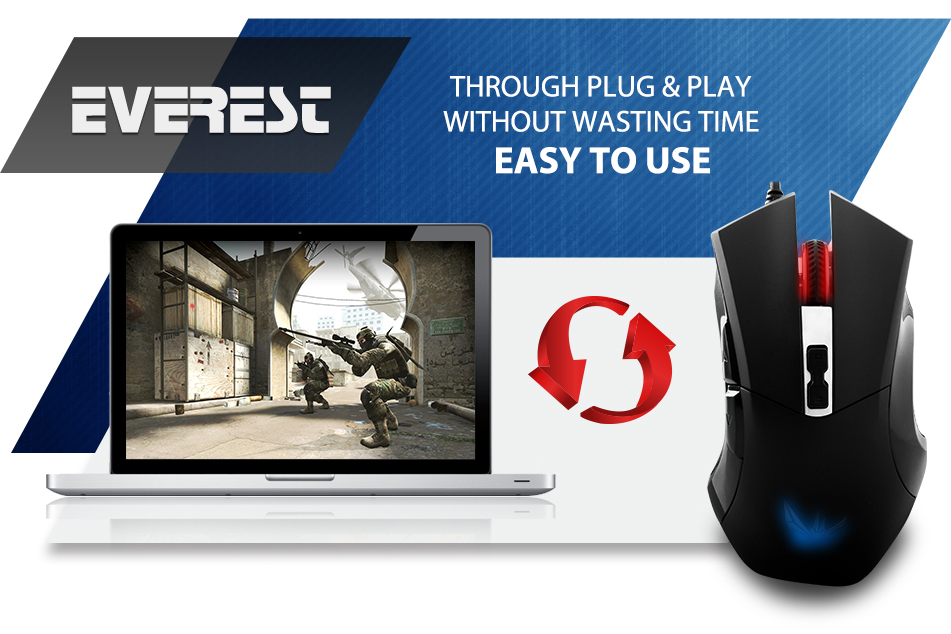 DLM-355 has its own software, create 3 macro profile through this software that suits you, You can always use the macro profile you want.
SPECIFICATIONS
You can list all the technical specifications of this product! Is this your product?
| | |
| --- | --- |
| Company | Everest Rampage |
| Model | DLM-355 |
| Preception | Optical |
| Connection | USB Type A |
| Numbers Of Buttons | 8 |
| Mouse Type | PC / Notebook |
| Color | Black |
| DPI | 800/1600/2400 |
| Cable Length | 150 cm Braided Cable |
| Macro | Yes There is |
| Driver | Macro Software Available |
| Explanation | Macro Gaming Mouse |
| Connection Point | USB |
| Color | Black |
| Sensors | A5050 |