Rampage KB-R01 Black USB with Macro Gaming Q Multimedia Keyboard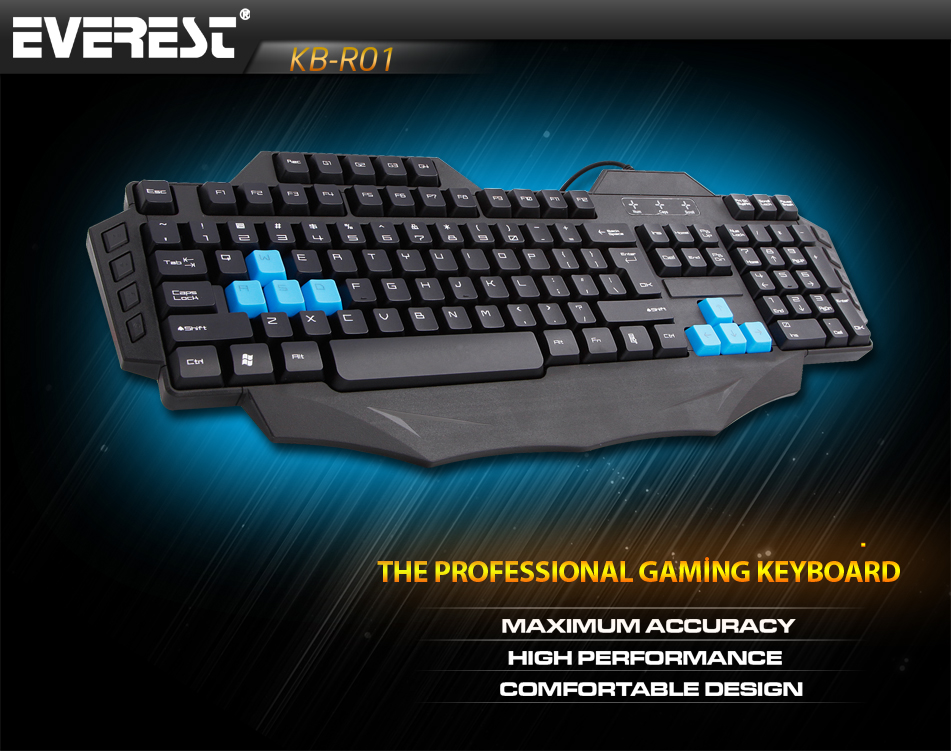 Everest Rampage KB-R01; Everest growing day by day as the certifier of several successful computer accessories in the world, Gamer are also not ignored. A gaming keyboard with a classic view from the outside. During the Games the most preferred W, A, S, D and arrow keys more prominent by using blue colour. It is designed most appropriately for users.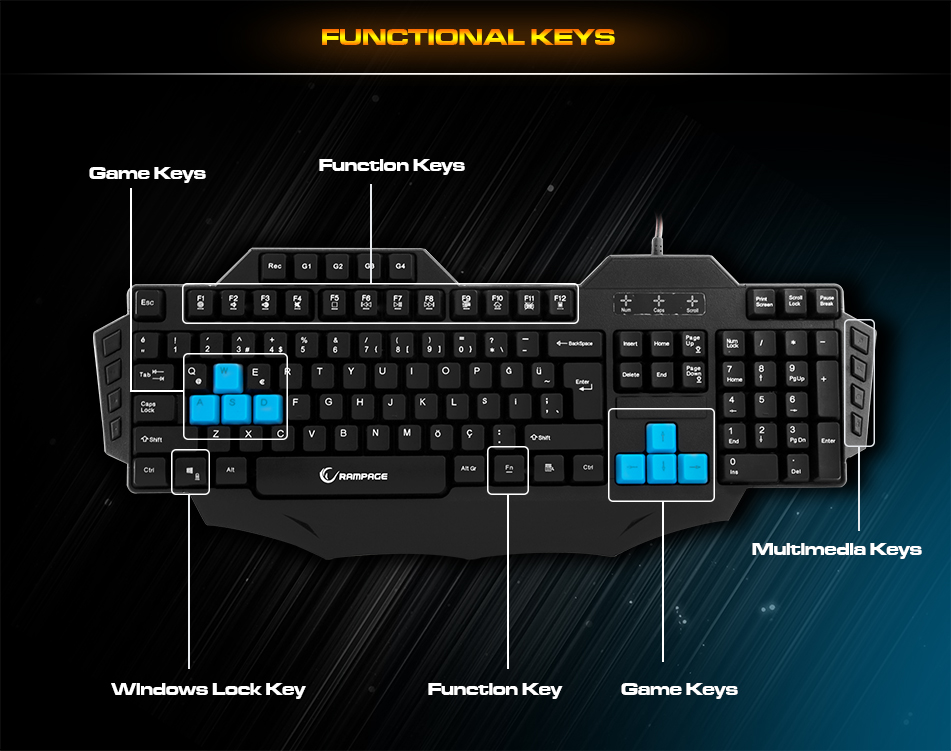 Everest Rampage KB-R01; All operation will be managed from one place through functional keys. You will have no problems while playing games with Windows lock key.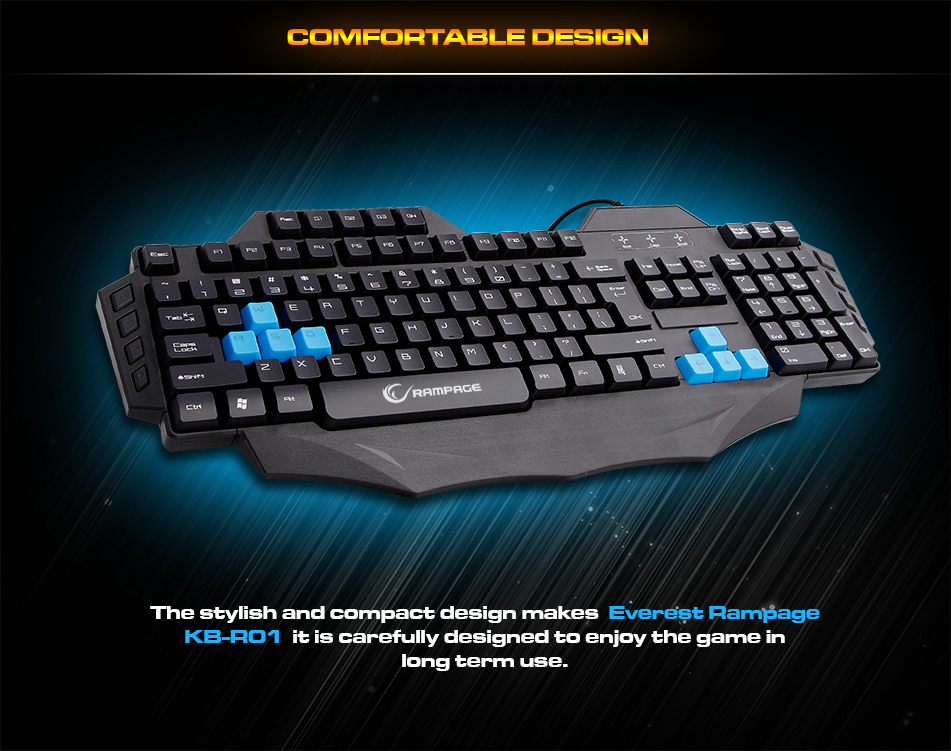 Everest Rampage KB-R01; The stylish and compact design to enjoy in the long term use and not to strain your hand.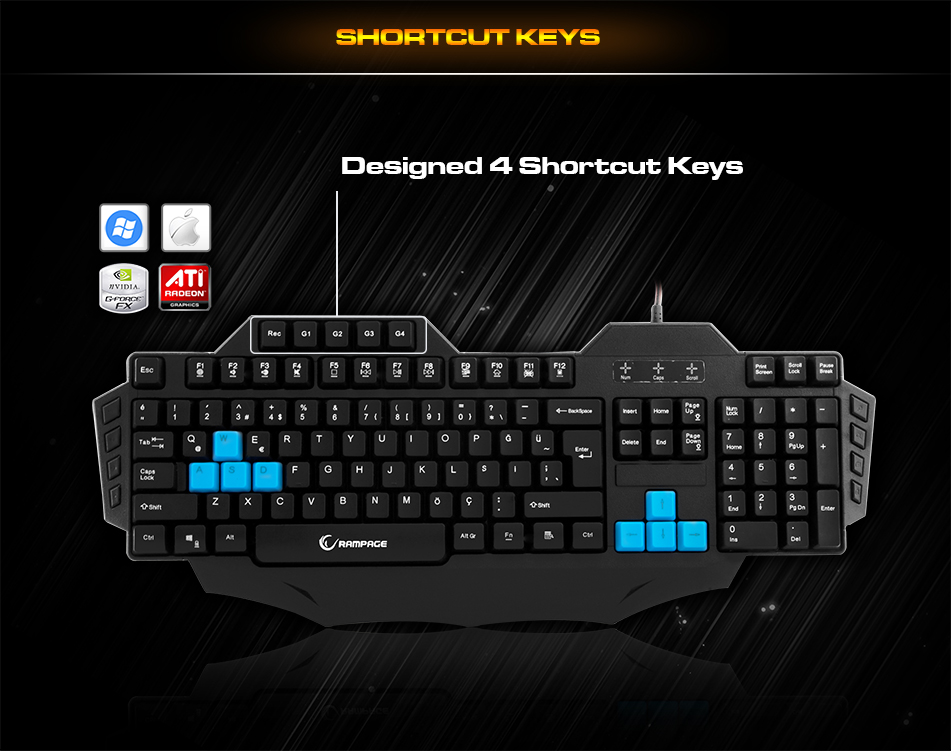 Everest Rampage KB-R01; You can make quick and easy your process with 4 assignable shortcut keys. Shortcut keys will save your time.
SPECIFICATIONS
You can list all the technical specifications of this product! Is this your product?
| | |
| --- | --- |
| Brand | Rampage |
| Model | KB-R01 |
| Tour | MULTIMEDIA |
| Connection | USB |
| Number of Keys | 109 |
| Cable Length | 140 Cm |
| Color | Black |
| Size | 47 x 16 x 2.4 cm |
| Macro | There is |
| Keyboard Language | Turkish Q |
| Explanation | Keyboard |
| Port | USB |
| F-Q | Q |
| Property | Makrolu Gaming |
| Type | Multimedia |