Rampage KB-R8 Black USB 3 Different Backlit Q Mechanical Feel Gaming Keyboard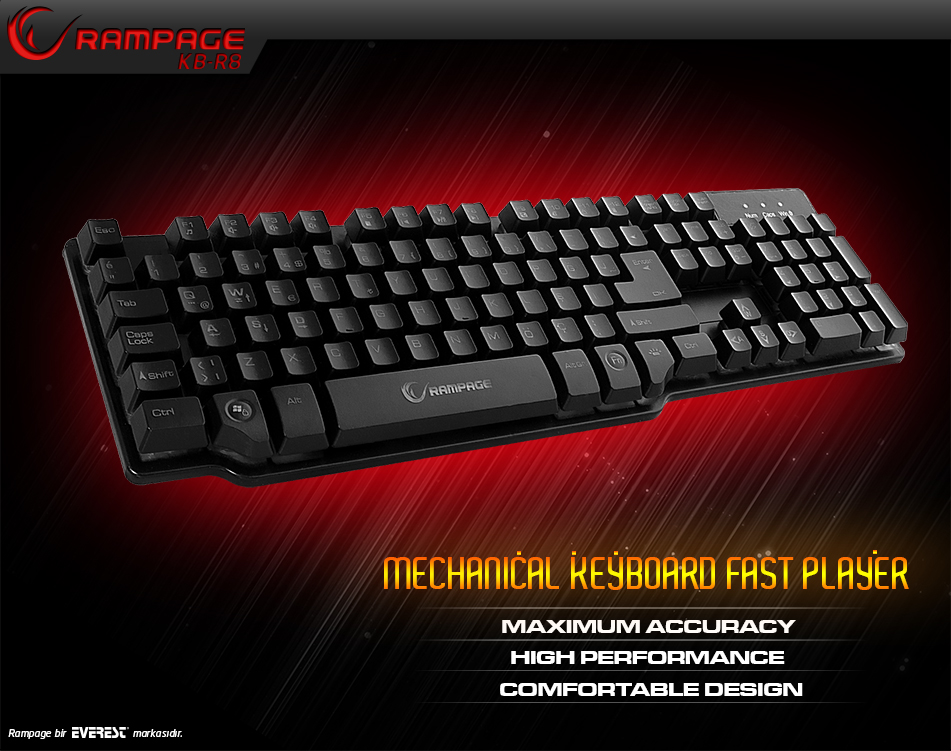 Everest Rampage KB-R8; Everest growing day by day as the certifier of several successful computer accessories in the world, Gamer are also not ignored. Rampage keyboard KB-R8, gaming keyboard has a classic view from the outside. During the game, the players are fully enjoying the games and play with mechanical soft keys to enjoy.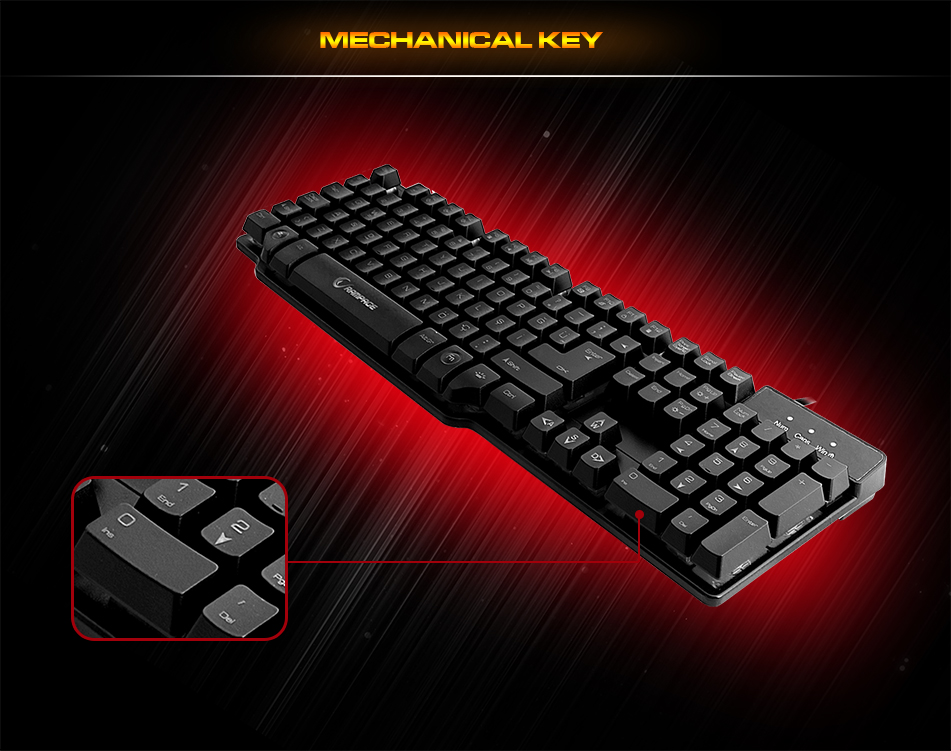 Everest Rampage KB-R8; Mechanical keys has been designed With the mechanical keyboard view, The key is to provide the level of sensitivity, a key sentiment very close to the mechanical keyboard.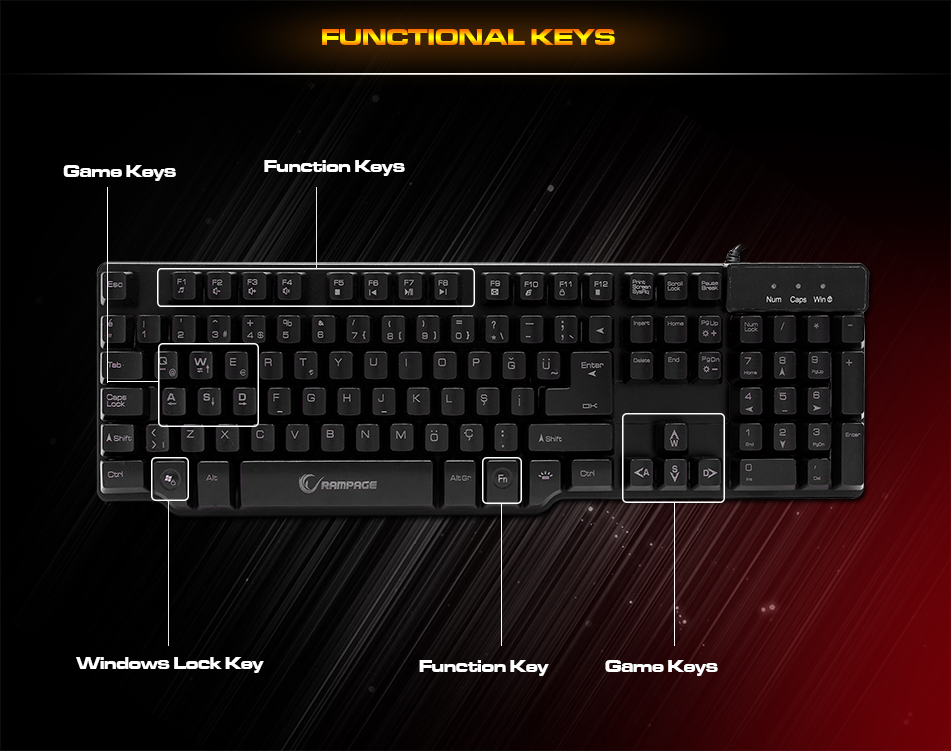 Everest Rampage KB-R8; All operation will be managed from one place through functional keys. You will have no problems while playing games with Windows lock key.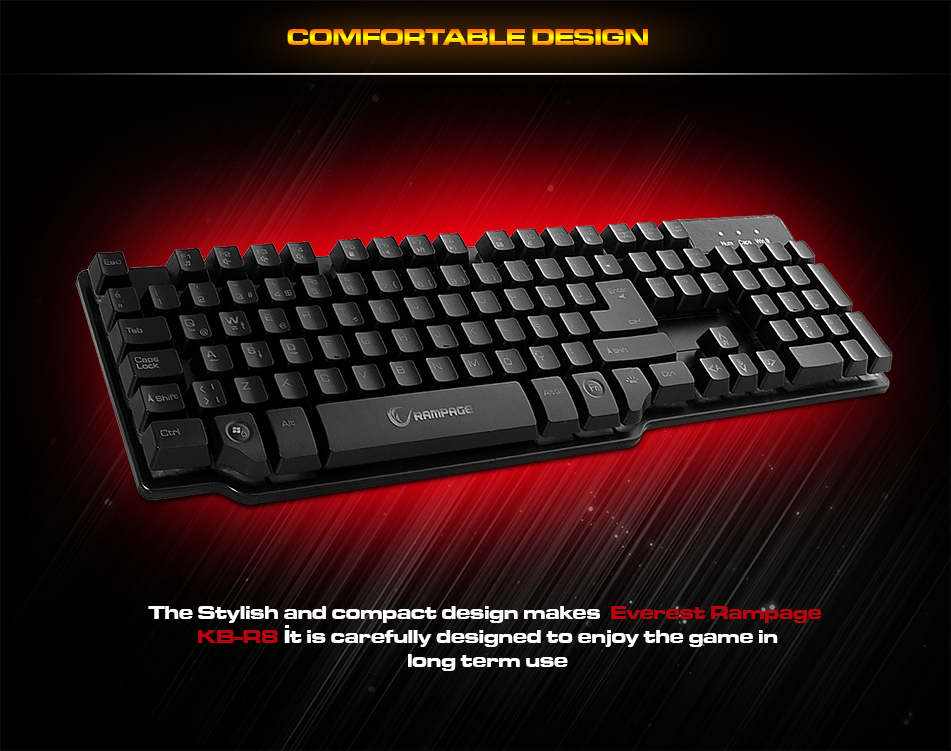 Everest Rampage KB-R8; According to long-time use comfortably designed with care so as not to strain your hands. The stylish and compact design makes the Rampage KB-R8, it has been designed in the most appropriate format for you to enjoy the game with long-term use.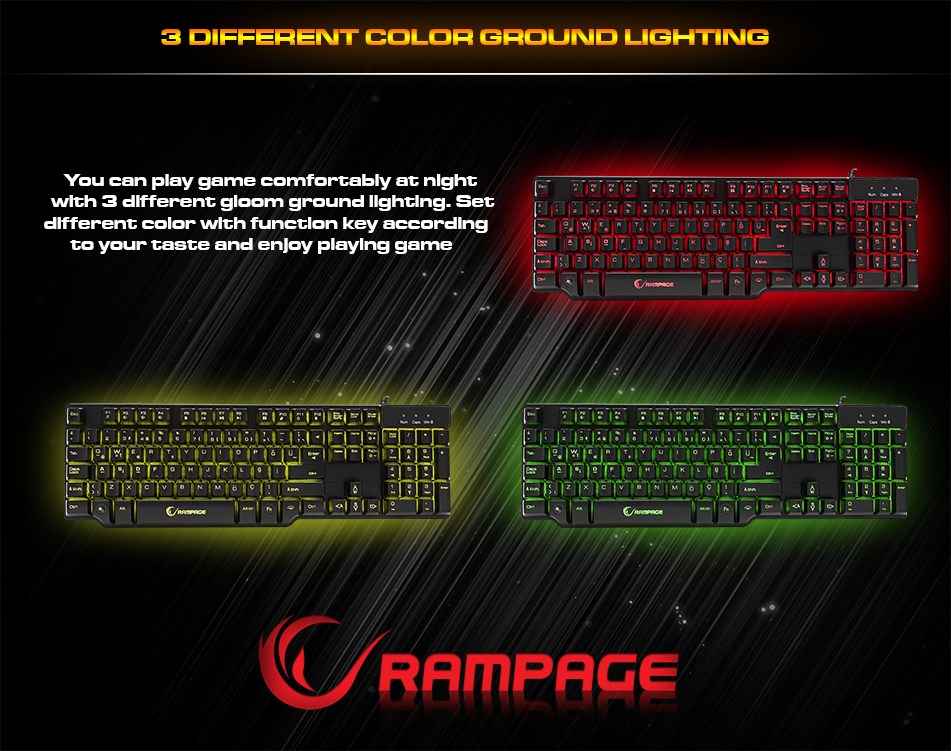 Everest Rampage KM-R8; You can play games comfortably in night or dark condition with 3 different colors backlights. Set different color according to your choice and enjoy playing games.
SPECIFICATIONS
You can list all the technical specifications of this product! Is this your product?
| | |
| --- | --- |
| Brand | Rampage |
| Model | KB-R8 |
| Tour | Racy Keyboard |
| Connection | USB |
| Number of Keys | 105 |
| Cable Length | 175 cm |
| Color | Black |
| Size | 42 x 12 x 3.2 cm |
| Driver | Plug Play |
| Keyboard Language | Turkish Q |
| Explanation | Mechanical Hisli Keyboard |
| Port | USB |
| F-Q | Q |
| Property | 3 Different Illuminated Games |