Rampage KM-R10 Black Usb 3 Different Led Gaming Q Multimedia Keyboard + Mouse Set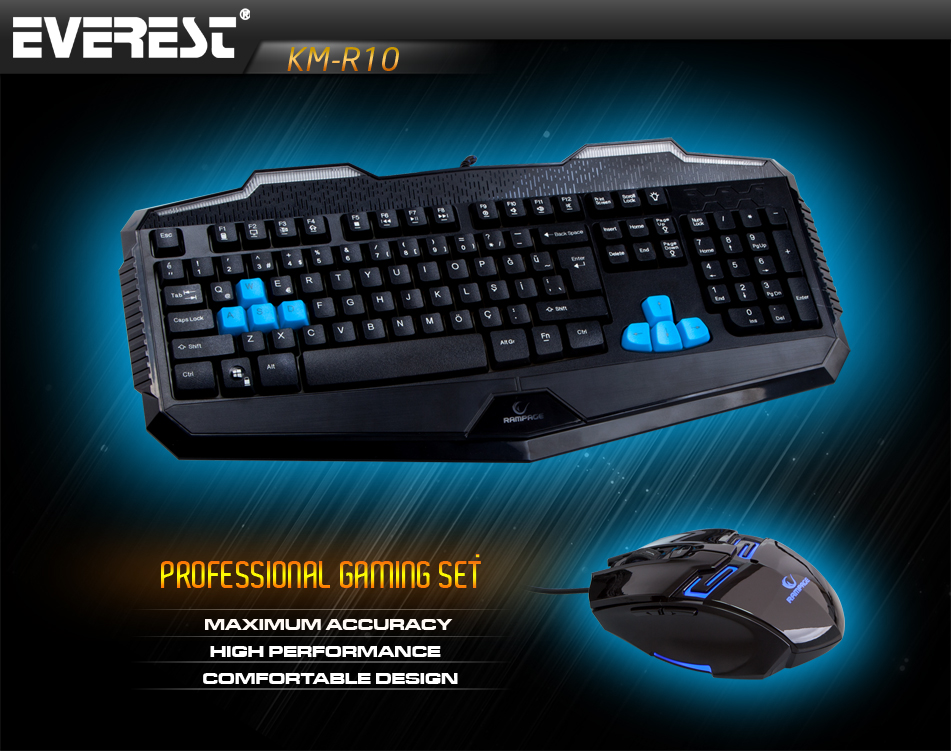 Everest growing day by day as the certifier of several successful computer accessories in the world, Gamer is also not ignored. KM-R10 Gaming keyboard with a classic view from the outside. During the Games the most preferred W, A, S, D and arrow keys more prominent by using blue color. It is designed most appropriately for users.
Everest Rampage KM-R10; All operation will be managed from one place through functional keys. You will have no problems while playing games with Windows lock key.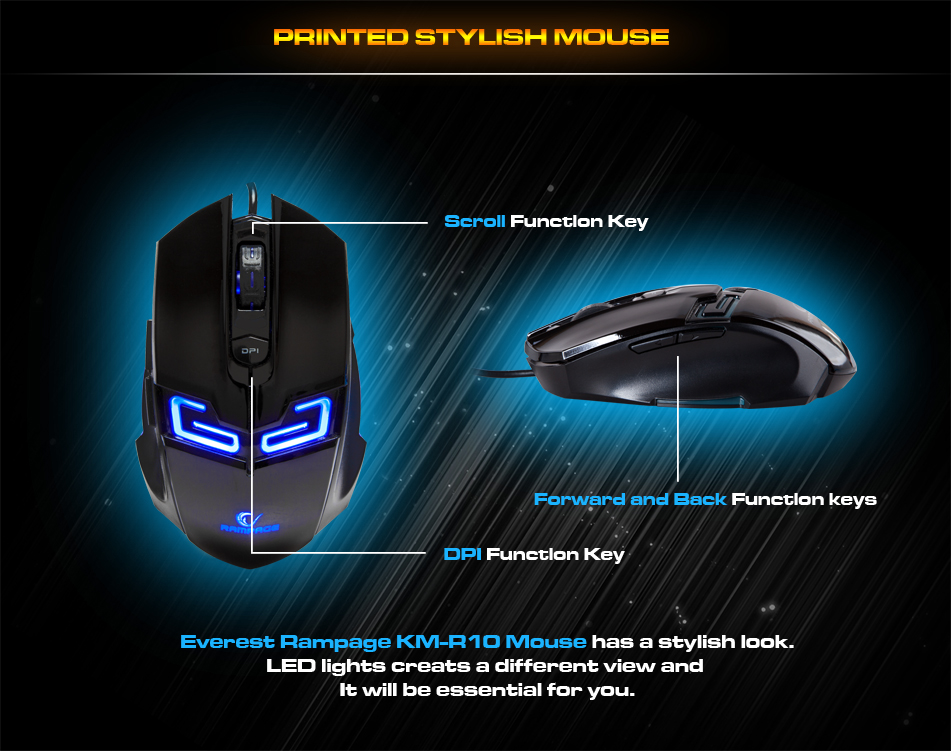 Everest Rampage KM-R10; It has a stylish look. The special design ensures maximum grip on the side surface. It will be essential for you!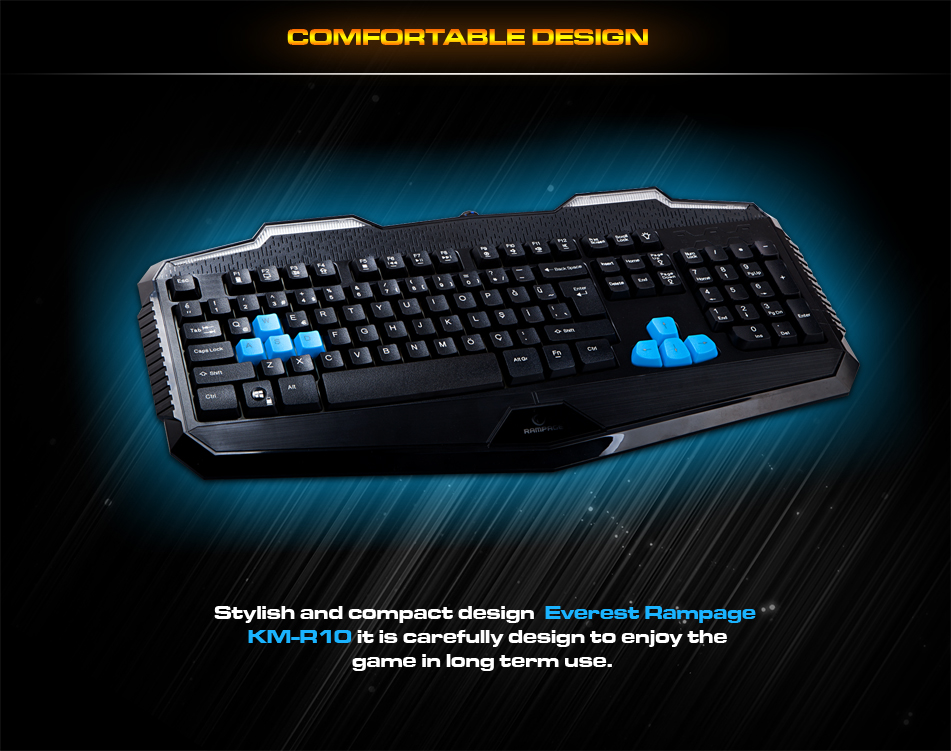 Everest Rampage KM-R10; It is designed comfortable and shiny with small size, Everest KM-R10 has slim and handy structure.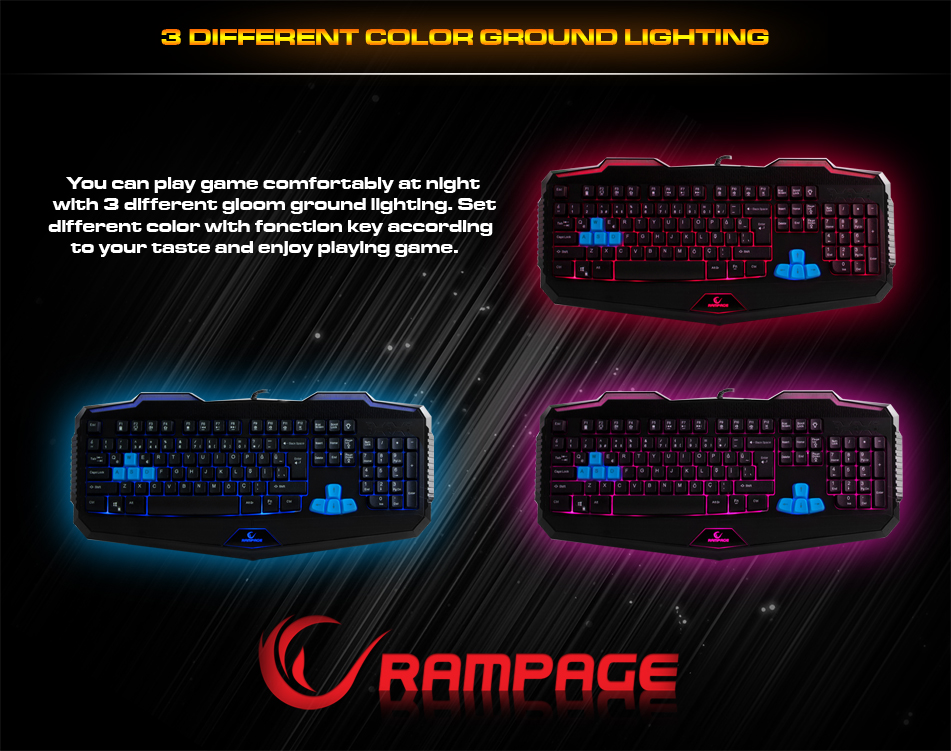 Everest Rampage KM-R10;
You can play games comfortably in night or dark condition with
3 different colors backlights
. Set
different color according to your choice
and enjoy playing games.
SPECIFICATIONS
You can list all the technical specifications of this product! Is this your product?
| | |
| --- | --- |
| Model | KM-R10 |
| Tour | Gaming Multimedia + Mouse |
| Connection | USB |
| Cable Length | 170 cm |
| Color | Black |
| Size | 46 x 17 x 3.5 cm |
| Driver | Run Plug Play |
| Keyboard Dili | Turkish Q |
| Explanation | Black Usb 3 Different Led Gaming Q Multimedia Keyboard + Mouse Set |
| Mouse Type | PC / Notebook |
| Mouse Color | Black |
| Mouse Driver | Run Plug Play |
| Mouse Description | Function Key |
| Brand | Everest Rampage |