Rampage SMX-R1 Usb Black 4000 Dpi 7 Different Light Macro Gaming Mouse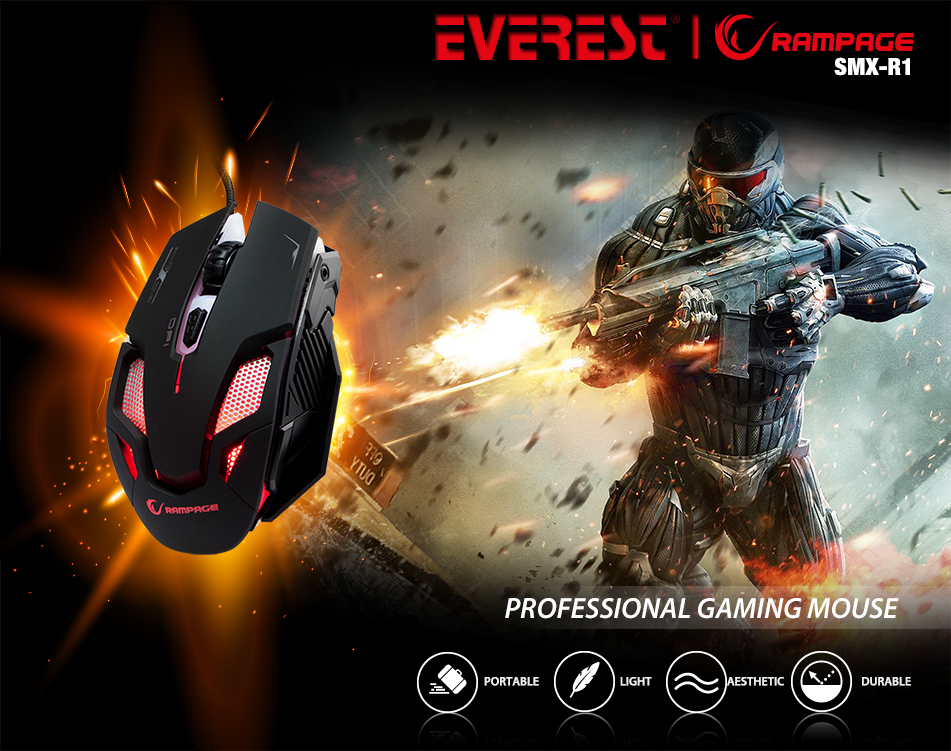 Everest Rampage SMX-R1 Powerful 4000 DPI Laser Sensor Uses. You can change the options even during the game with DPI option. Through the special design, its provides easy to use and excellent grip. Upper grid design of Rampage SMX-R1 makes it different from another gaming mouse. Everest rampage SMX-R1 always one step ahead of its competitors!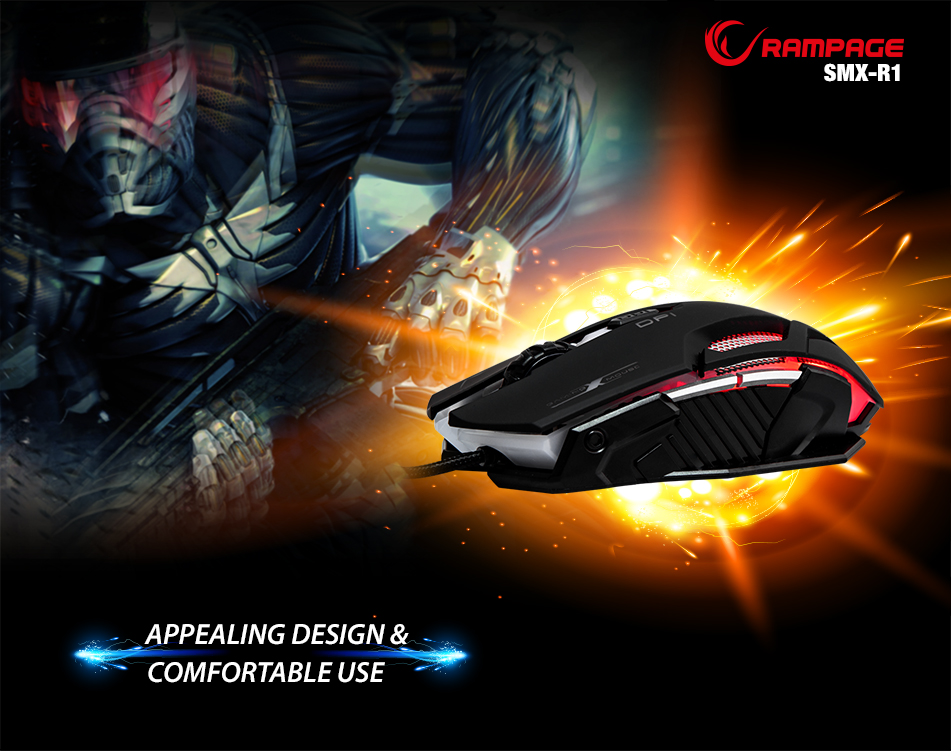 Soft touch structure and unique design manufactured through using the quality materials, Everest Rampage SMX-R1 play with Enjoy!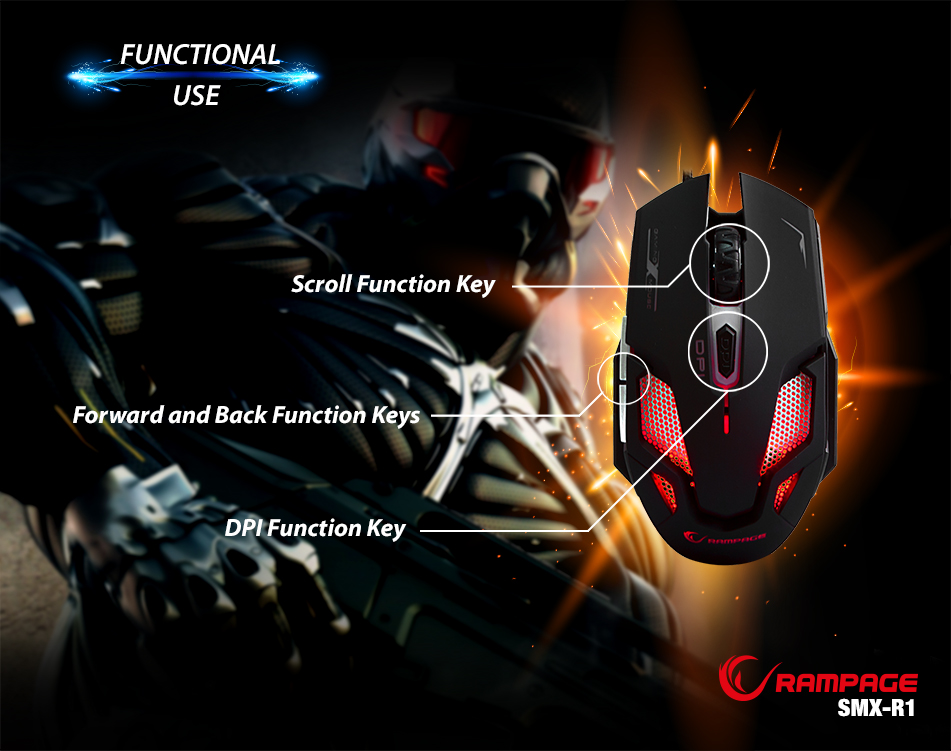 Everest Rampage SMX-R1 scroll key, DPI function keys, forward and back function keys allow you to easily use. With these keys will perform the operations more quickly and easily. Everest Rampage SMX-R1 comfortable with soft-touch structure has been designed, it is durable and sensible.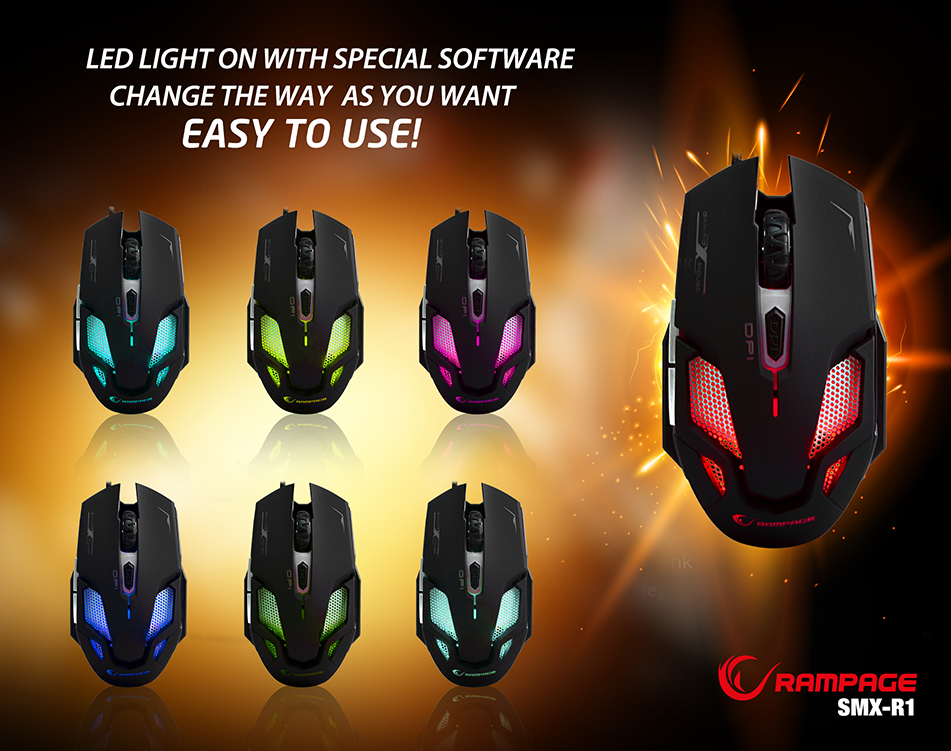 Everest Rampage SMX-R1
easy to use with
7 different LED
options and
7 different DPI option.
Constantly changing LEDs lights provides different visuals, enjoy your game.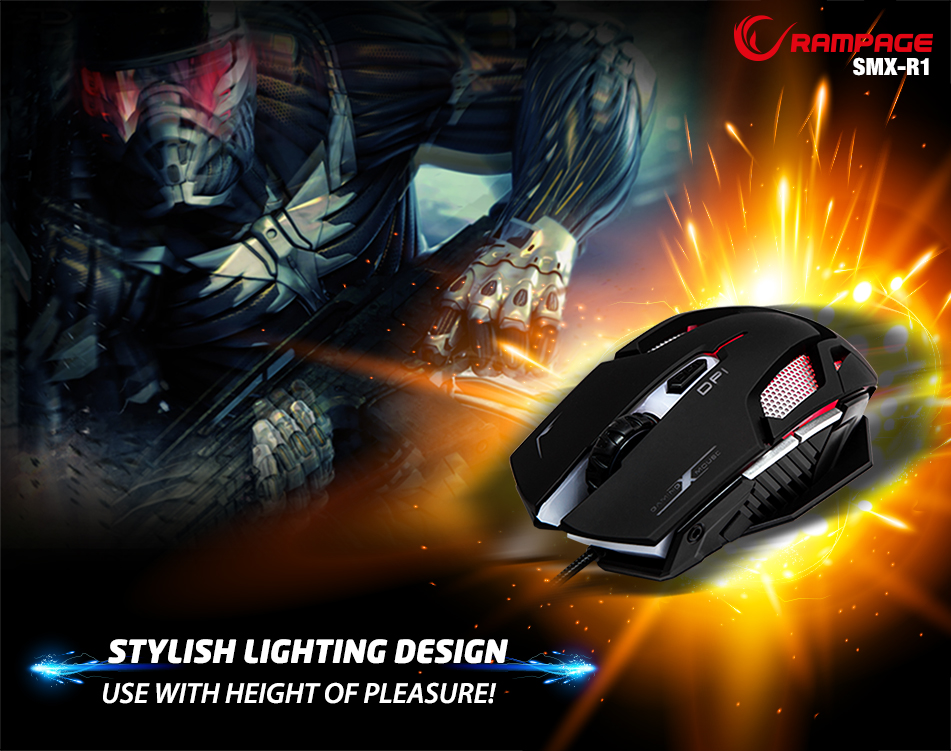 Rampage SMX-R1
Designed to fit perfectly in your hand and its offers a seamless user's enjoyment.
LED lights
as visual design is an impressive design.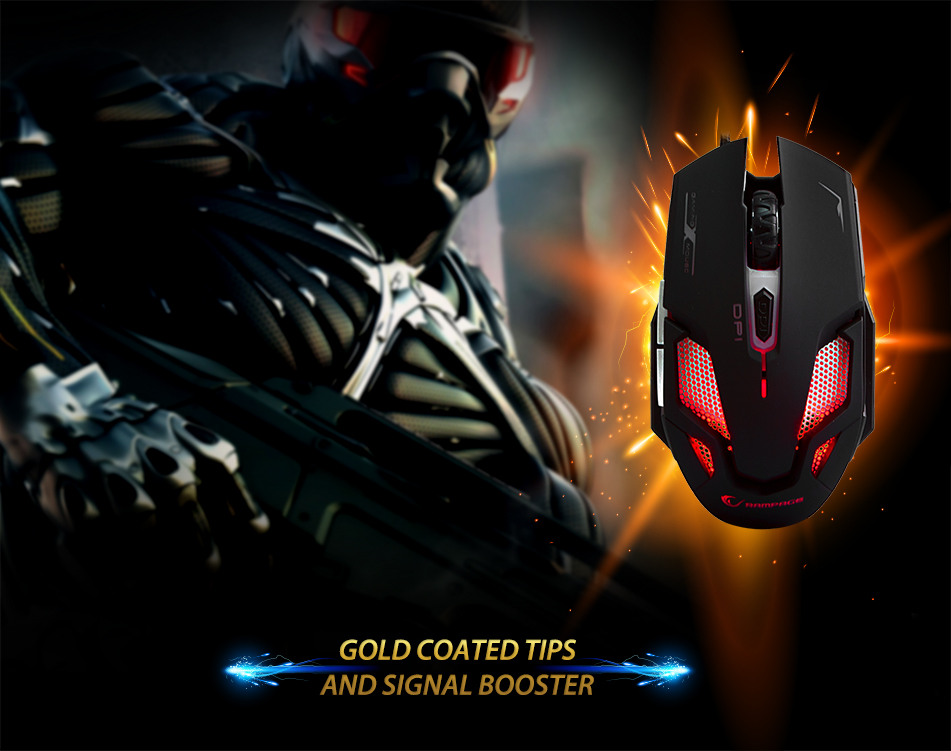 Everest Rampage SMX-R1 through the gold-plated inserts provide maximum conductivity and maximum performance.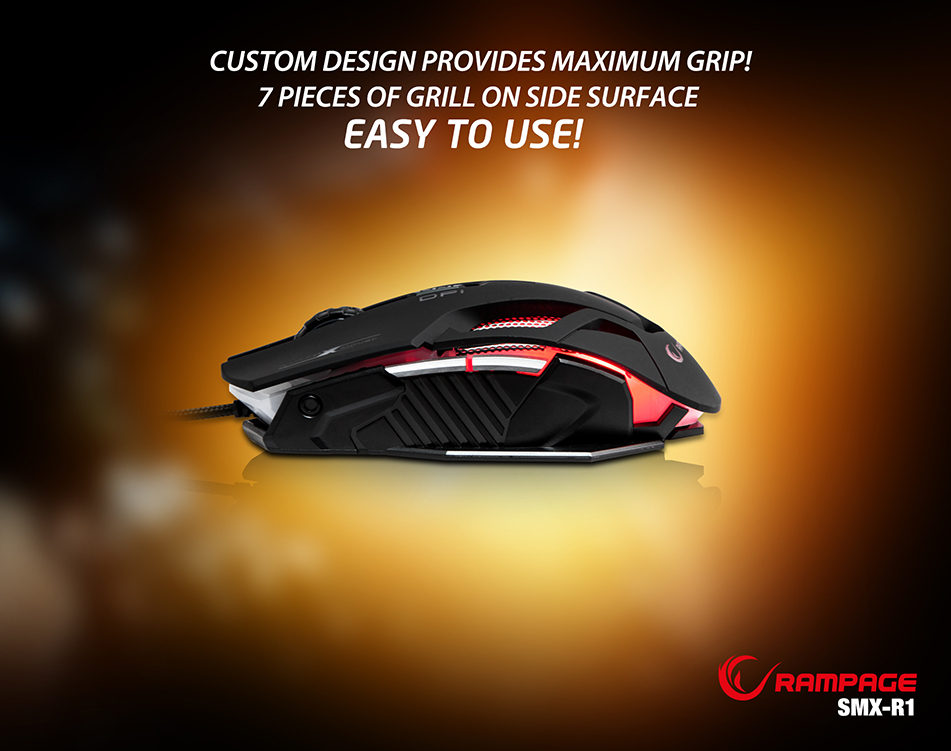 Everest Rampage SMX-R1 provides maximum grip through 7 pieces of grid designed in the side surface of the mouse, during the game side mouse button to select and prevents slipping from your hand.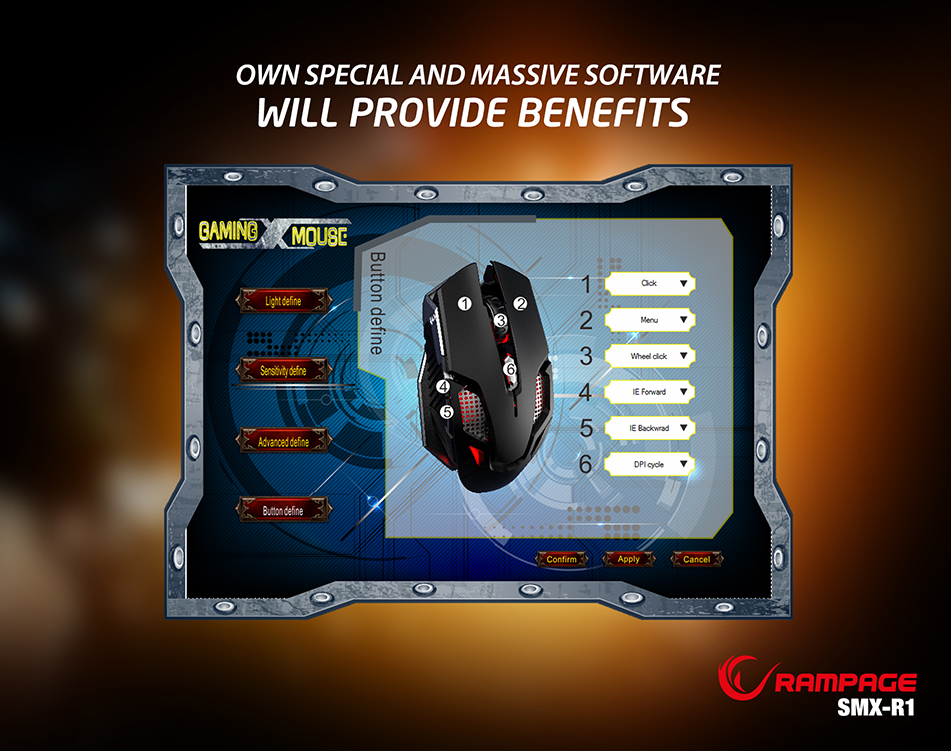 Everest Rampage SMX-R1 function you want to own the 6 keys on the mouse with software or you can assign the order. You can create massive combinations as you want.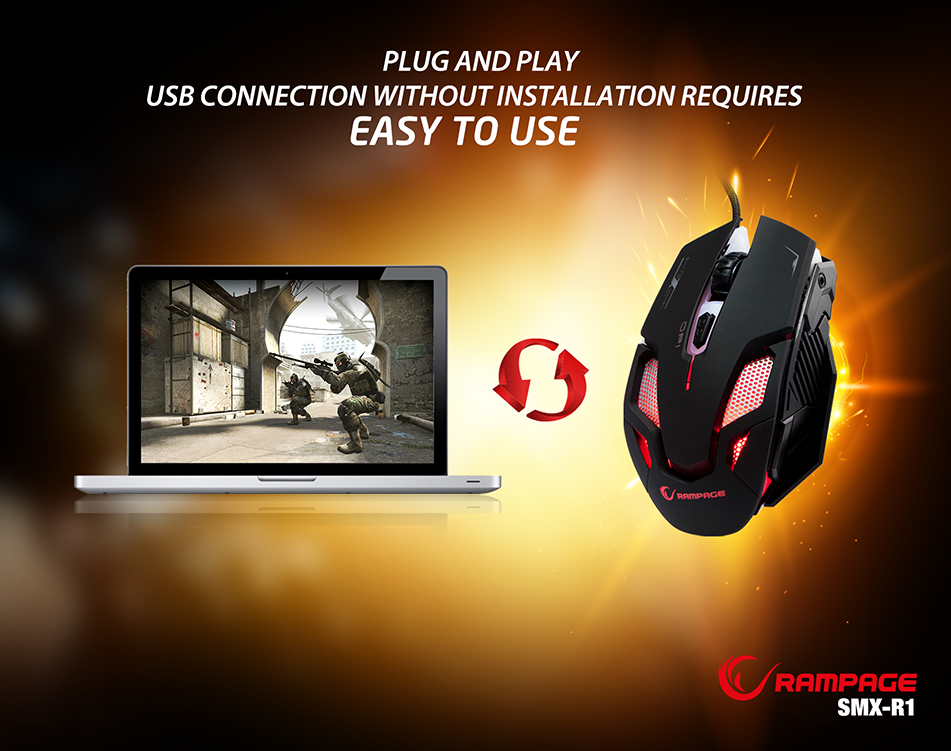 Everest SMX-R1 use easily with its plug and play feature without requiring any installation and wasting time.
SPECIFICATIONS
You can list all the technical specifications of this product! Is this your product?
| | |
| --- | --- |
| Company | Rampage |
| Model | SMX-R1 |
| Type | Rampage |
| Preception | Optical |
| Color | Black |
| Connection | USB |
| Mouse Type | PC / Notebook |
| Color | 2 Different Color |
| DPI | 400 Dpi 7 Different Lights |
| Macro | Yes there is |
| Sensors | Avago A3050 |
| Number of Buttons | 6 |
| Driver | Macro Software Available |
| Explanation | Macro Gaming Mouse |
| Connection Interface | USB Type A |