Rampage SN-R3 Black Gaming Headset with Microphone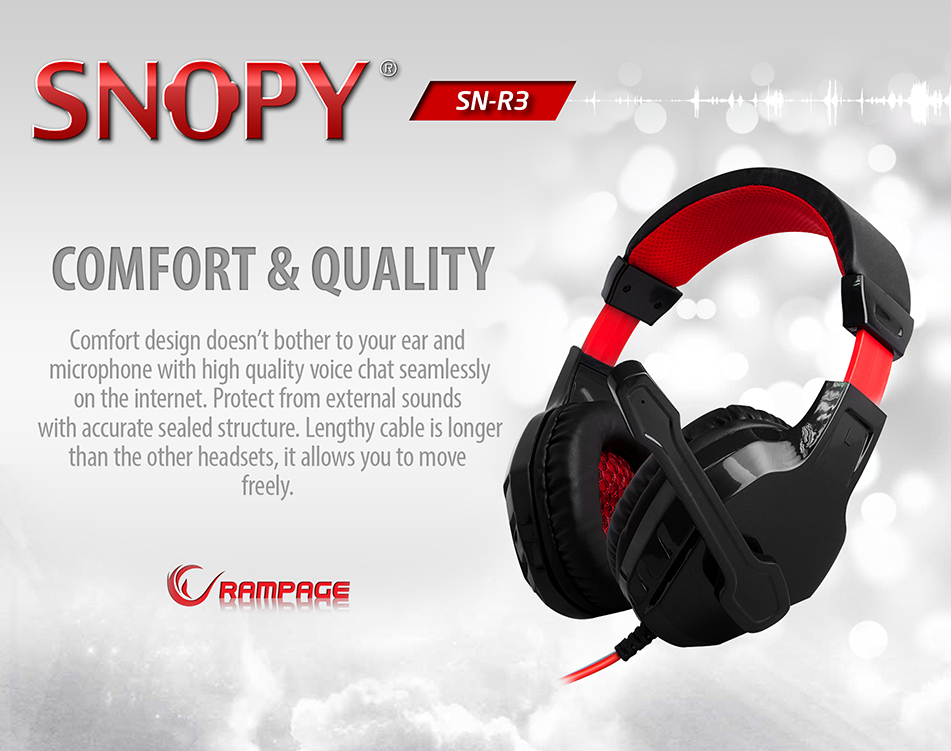 Snopy Rampage SN-R3;
Comfortable design doesn't bother to your ear and microphone with high-quality voice chat seamlessly on the internet. Protect from external sounds with accurate sealed structure. Lengthy cable is longer than the other headsets, it allows you to move freely.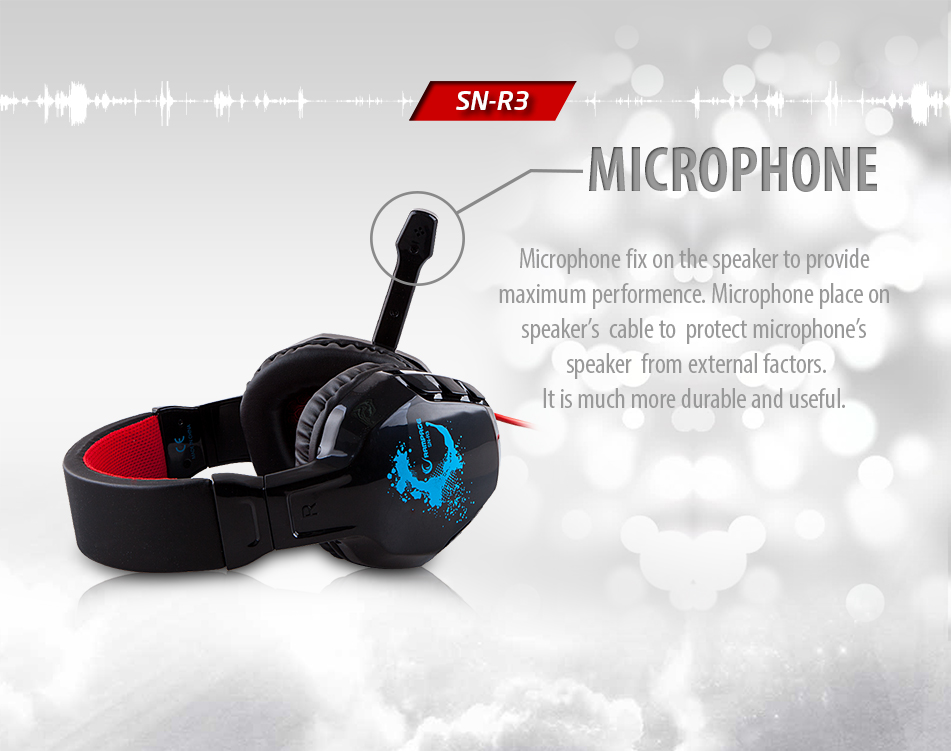 Snopy Rampage SN-R3;
Microphone fixes on the speaker to provide maximum performance. Microphone place on speaker's cable to protect microphone's Speaker from external factors. It is much more durable and useful.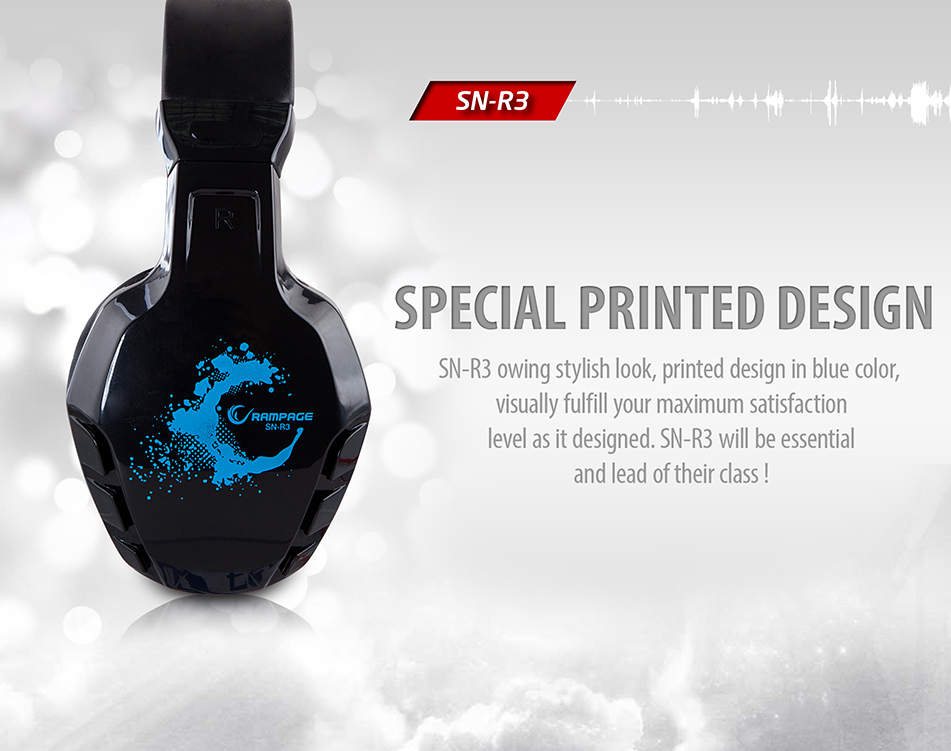 Snopy Rampage SN-R3; SN-R3 has stylish look, printed design in blue color, visually fulfil your maximum satisfaction level as it designed. SN-R3 will be essential and lead of their class.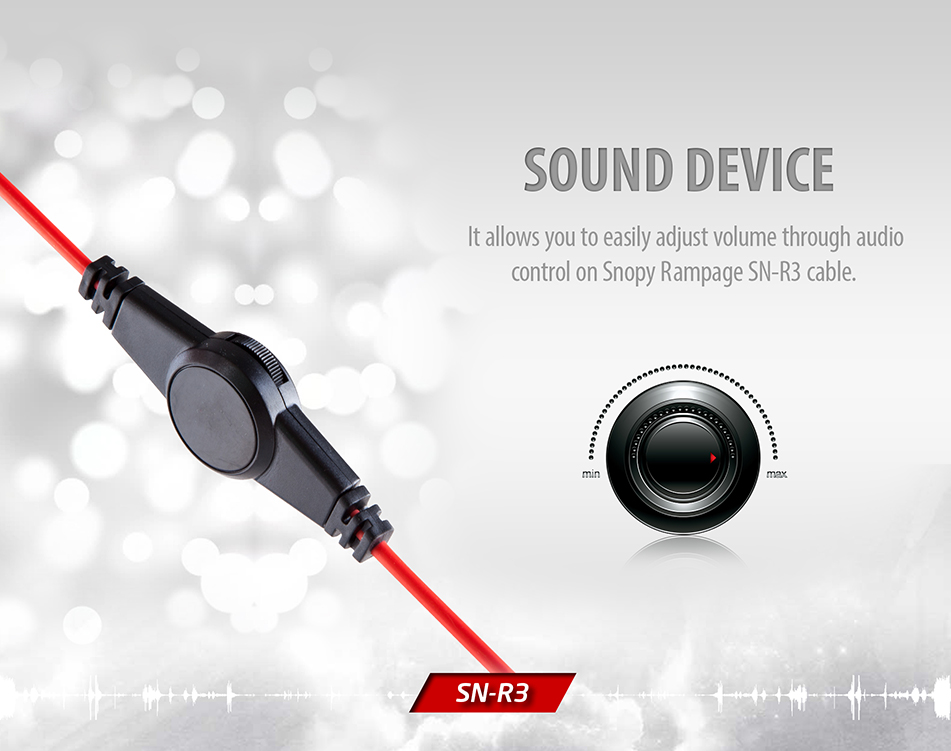 Snopy Rampage SN-R3;
It allows you to easily adjust volume through audio control on Snopy Rampage SN-R3 cable.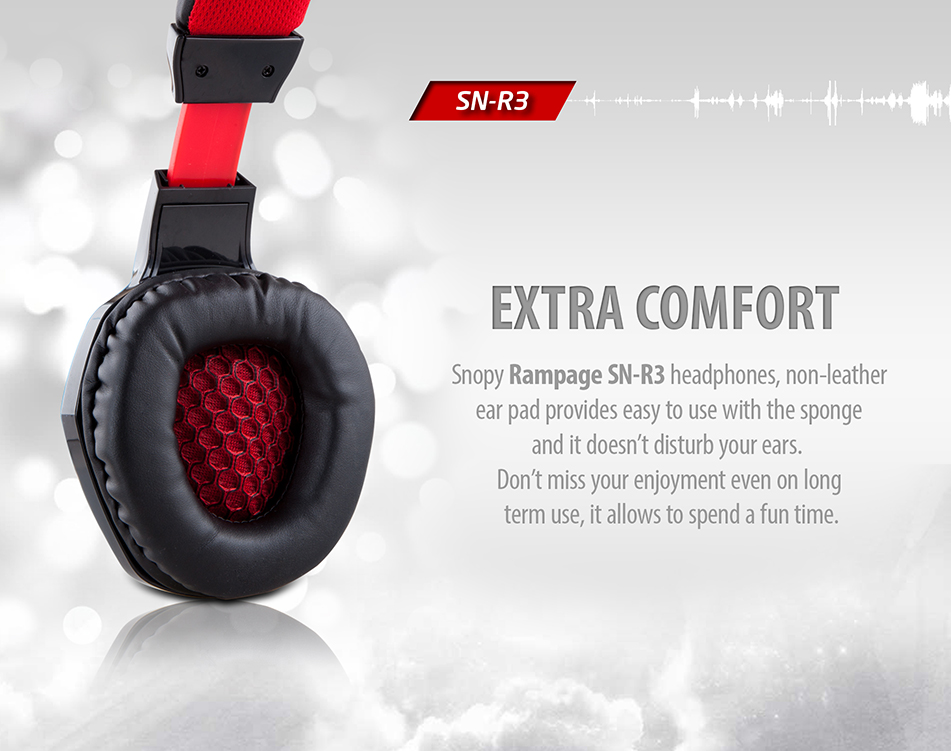 Snopy Rampage SN-R3; Snopy Rampage SN-R3 headphones, non-leather ear pad provides to use with the sponge and it doesn't disturb your enjoyment even on long term use, it allows to spend a fun time.
SPECIFICATIONS
You can list all the technical specifications of this product! Is this your product?